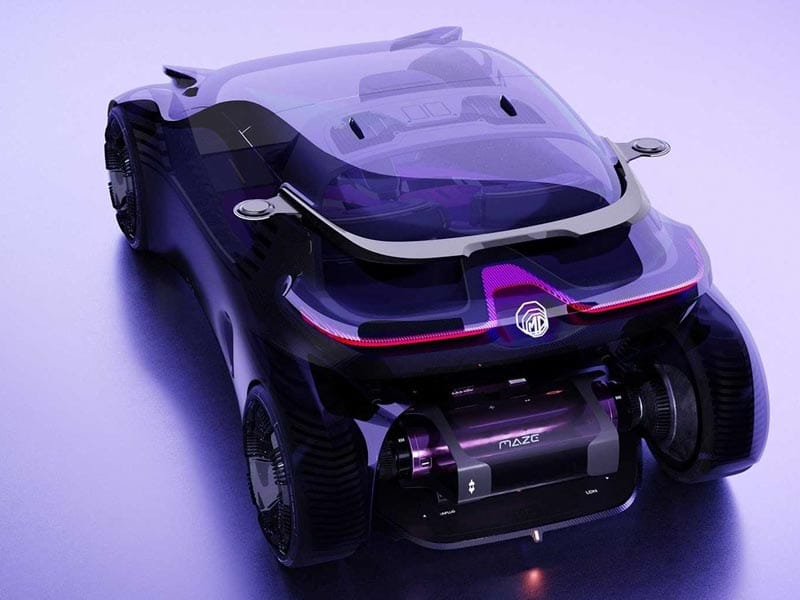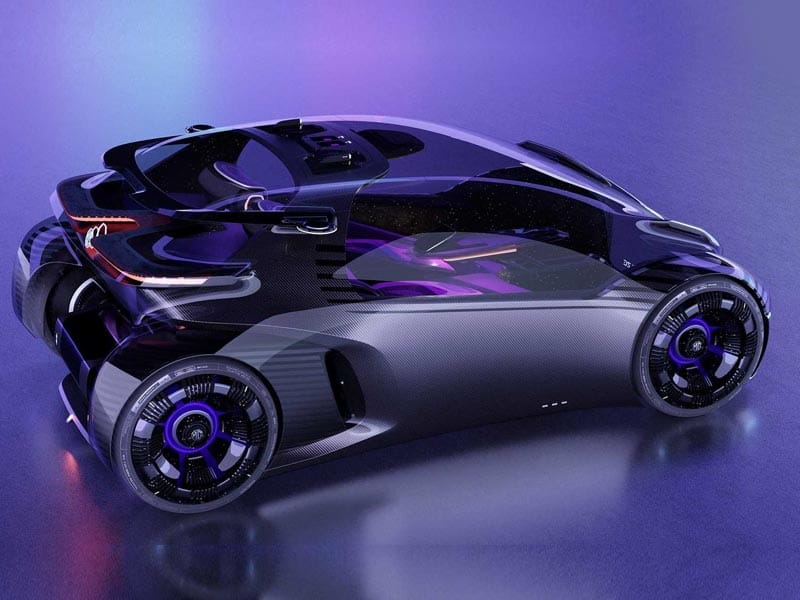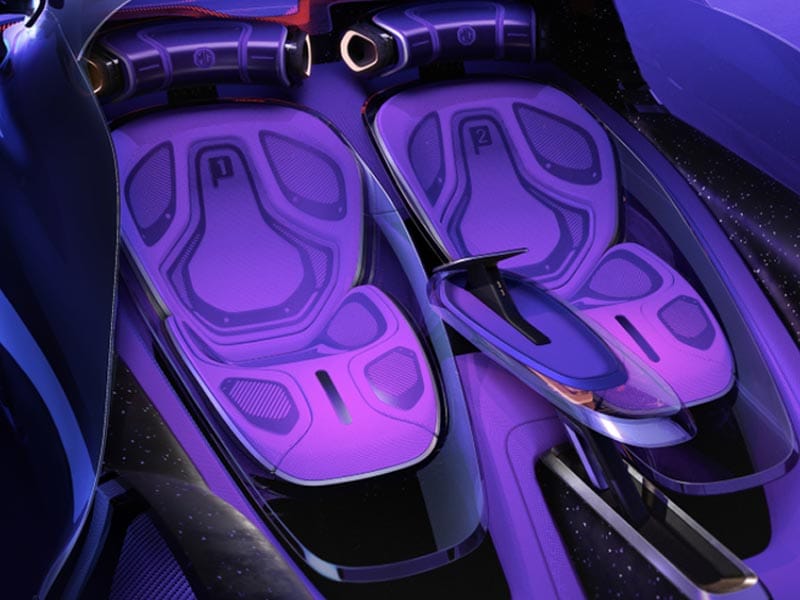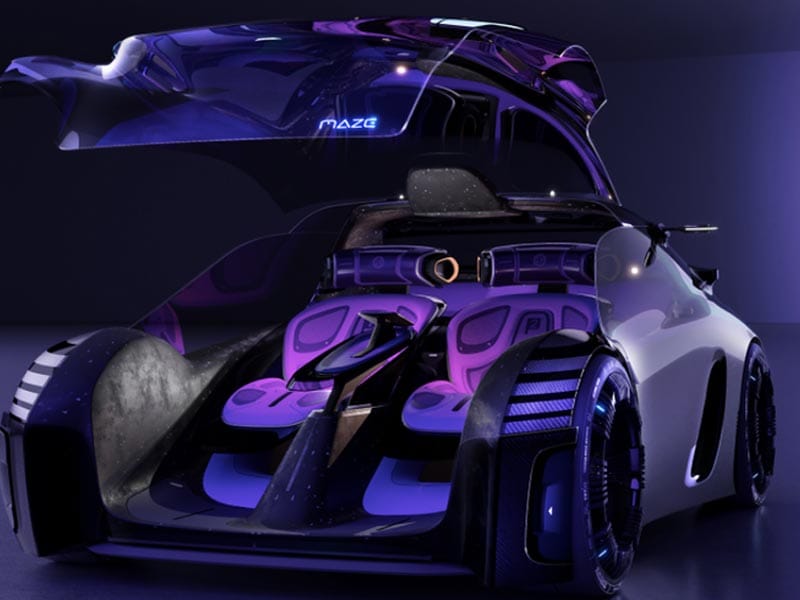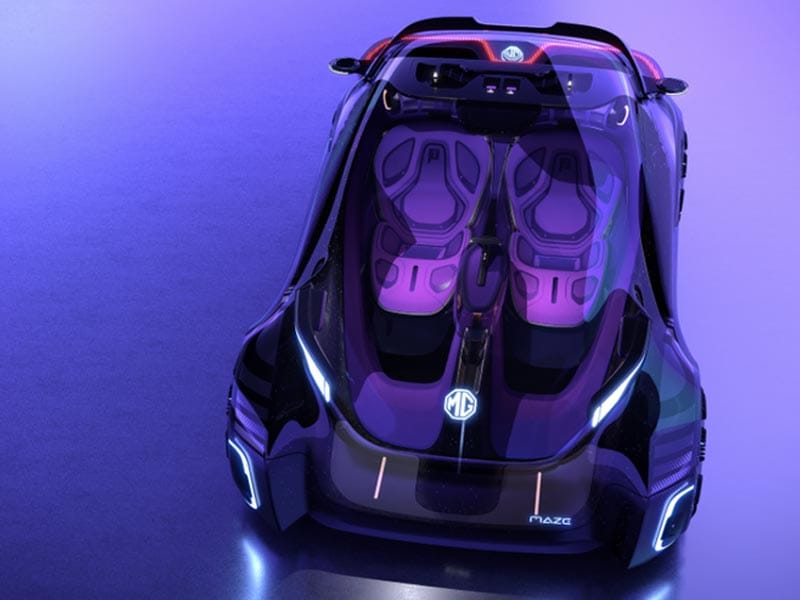 MG MAZE: Creating a Smile for Urban Mobility
The compact futuristic concept car is a playful and agile one, seeking to provide a truly engaging experience of mobility, across all ages, cultures, and interests. MG Maze conveys a real gaming experience through its open cockpit layout which offers a full panoramic view of the environment.
The full polycarbonate shell canopy opens vertically, allowing occupants to jump in through the front into the far-reaching seats. Users ride along using their phones as the access and control  points for the car.